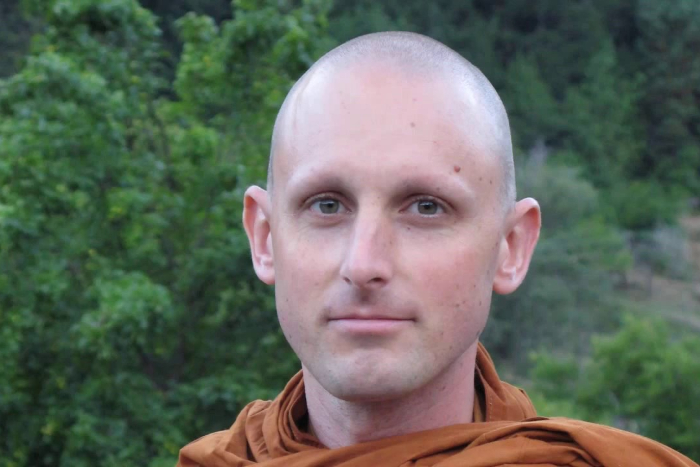 Guest Teaching – Ajahn Ñāṇiko, Abbot of Abhayagiri Monastery
Join us Sunday, July 11th, 9:30 – 11:30 am, at the Methow Valley Wellness Center, for a special teaching from Ajahn Ñāṇiko, a senior monk of the Ajahn Chah Thai Forest Tradition and the abbot of Abhayagiri monastery. The morning will begin, as usual on Sunday mornings, at 9:30 am, and feature a meditation, teaching, and shared potluck meal. Bring a dish and your desire to meditate! We're blessed to have such a senior monk visit.
Ajahn Ñāṇiko was born and raised in California. In 2001, at the age of 20, he visited Abhayagiri and decided to request anagarika ordination. In 2002 he took novice ordination, and in July 2003 he was ordained as a bhikkhu. He received his basic training from Luang Por Pasanno and Luang Por Amaro at Abhayagiri, and has also spent over six years training in Thailand. Since Ajahn Pasanno stepped back from his leadership role in 2018, Ajahn Karuṇadhammo and Ajahn Ñāṇiko have guided the Abhayagiri community as co-abbots.
As of June 2020, with Ajahn Karuṇadhammo stepping back from his administrative duties, Ajahn Ñāṇiko is now serving as the abbot of Abhayagiri Buddhist Monastery.
For news of upcoming retreats and teachings, subscribe to our YouTube channel, Facebook page, or Newsletter.